How Cloud Costing Capabilities are Shaping Our Future
Once upon a time in a faraway land there sat a Department of the US Federal Government tasked with defending the country. As the Department grew and grew, its capabilities grew too. Soon, programs were being built left and right, creating a tough load to manage. The Department was functioning as an enormous machine in desperate need of new oil.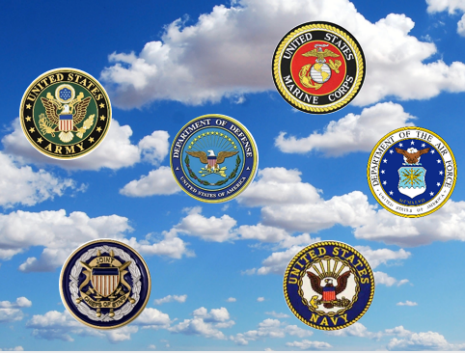 This brings us to today.  In recent years, the Department of Defense (DoD), among other departments of the US Government, have been urged – nay, instructed – to migrate its programs to the cloud.  While technology advances, the Federal Government is challenged to keep up, all the while maintaining critical security measures.  Mass cloud migration is no free and easy task, but Technomics was up for the challenge of helping decision makers navigate this cloudy horizon.
CLEARING UP THE FOG: WHAT IS THE CLOUD?
First things first, what is the cloud?  If you are like most of the population, you may think of the cloud as data existing in the airwaves above our heads, floating in the atmosphere.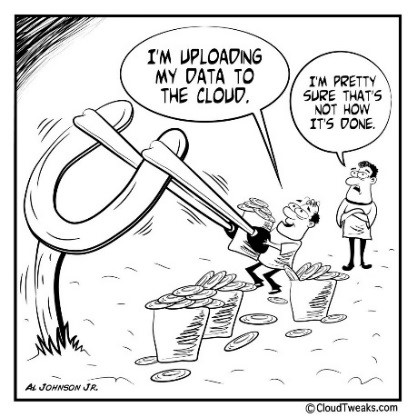 You may think of the cloud as data bouncing between satellites in space.  In fact, hardware and software in cloud computing merely sit on servers, in data centers, taken care of by organizations other than your own.  Cloud Service Providers maintain server farms in guarded data centers around the world, and for a fee, relieve you of the hassle of buying, installing, and maintaining your own servers and software on-premises.  Since you don't own the servers and software yourself, you simply pay for more compute, network, storage, databases, middleware, and business applications from them as you need it. In the cloud, hardware and software are like a utility, akin to paying an electric or water bill. As your needs grow, your cloud grows as well.
THE NEED FOR CLOUD COST ESTIMATING
The challenges of cloud migration and acquisition are plentiful.  While cloud computing itself is relatively new, it continues to develop and change as time goes on and technology matures.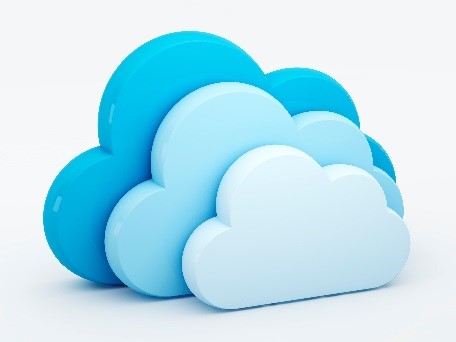 And who is to say whether or not migrating DOD programs to the cloud will or won't save the taxpayers' money?  To answer that, Technomics did a little research and came up with a few potential solutions.
On contract with Space and Naval Warfare Systems Command (SPAWAR) 1.6 to create a "framework" for cloud cost estimating, the research team spent a month learning everything about cloud, from the stack to the servers.  They began to develop a process for the DOD, specifically the Department of the Navy (DON), to identify and cost out elements of moving to and maintaining a cloud environment.  This research included familiarizing the team with DOD and DON guidance on cloud migration, mandates, deadlines, and potential contract awards with industry.  Through this research effort, a Cloud Cost Estimating Guide was born.
CLOUDY WITH A CHANCE OF INNOVATION
While the team learned their fair share about the cloud stack, security, and cloud models, the real task at hand was to create a tangible and tailorable deliverable for the client.  This deliverable would need to account for and determine cost elements of cloud migration and acquisition.  Following the instruction to create a "framework" from the client, a Cloud Acquisition Process Breakdown Structure was formed using input from industry, including Oracle, Microsoft, and Amazon, as well as multiple thorough discussions with a handful of government cost organizations.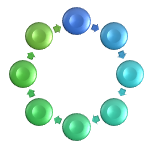 This was the stepping stone to developing an innovative final deliverable to address the core need of structured cloud cost estimation.
CRAFTING TANGIBLE ASSETS FOR OUR CLIENTS
By nature, a Process Breakdown Structure, or PBS, shows the deliverables of a product or a process at a high level.  The PBS created by the team defines eight steps necessary to complete a successful cloud migration and potentially save money while maintaining a cloud environment.  It starts with Discovery, which is essentially a spring cleaning of current applications and programs to assess what is currently being utilized and how much.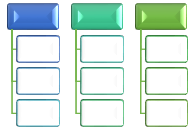 It finishes with an assessment of the new working cloud environment.
Beyond this high level view of cloud migration and maintenance, the team also needed a way to identify and cost out specific elements of the process.  Using the familiar Military Standard, or Mil-Std formats, they created a Cost Element Structure for cloud acquisition to go hand in hand with the PBS.  Each element of the process is not only defined in exhaustive detail, but is additionally mapped to guidance outlined in DOD Instruction 5000.75 and to the Mil-Std 881D.  Together, these customizable cost instruments completed the Guide.
SHAPING THE FUTURE: WHAT'S NEXT WITH CLOUD COST ESTIMATING?
The process thus far taught the cloud team plenty about identifying what was unknown, creating parameters for research, and creating a deliverable from scratch.  The deliverables were created to satisfy the client, and almost equally importantly, attempt to save taxpayer dollars and spend them efficiently.  Though the contract for this work has ended, the team continues to edit and improve the Guide for future use. 
Cloud computing and cloud costing capabilities are an exciting segue into the next era of federal program management.  The tangibles created by the team at Technomics are sure to be invaluable tools going forward to provide our clients with the most up-to-date and efficient ways to measure the impact of migrating to the cloud.  As this exodus continues throughout the Department of Defense as well as other governmental departments, Technomics will be able to present exclusive offerings within the costing community.  As always, we continue to focus on delivering to our clients ways to make better decisions faster.
Main image drawn by Emily Smith
1 DoD images belong to each organization
2 Comic by Cloud Teaks
3 Cloud image by Microsoft