Technomics' vision, mission, core values, and beliefs represent the compass by which our Company and Employee Owners ensure they are properly oriented and consistently do the right thing. Our vision – to raise community of practice standards through honest, innovative analysis that produces realistic answers, advances the state-of-the-art and serves as a benchmark for excellence – provided the inspiration for a new Technomics initiative that should pay dividends to the cost analysis community.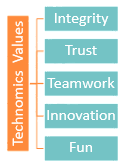 The new initiative is our Cost Research Competition.  It is an opportunity for  Technomics Employee Owners to apply brainpower and creativity outside of client projects to  break new ground that benefits Technomics future service offerings and fosters professional growth.   The prize?  Up to $10,000 per team (SAY WHAT…?!  OK, now we were REALLY listening) – but perhaps more importantly, the opportunity to be a part of something bigger as an employee owner and cost analyst in our community of practice.  We know that we cannot provide the best cost analysis services without continuing to improve our capabilities and service offerings.  The Cost Research Competition is a unique and creative opportunity to leverage Technomics talent, have some FUN while at the same time benefiting the cost community at large.
We learned that the heart of the competition is to take initiative to perform cost research leading to new, innovative tools and techniques that can be shared directly with current and prospective clients clients and/or used internally by Technomics analysts to produce credible, defensible analyses for clients.
We were challenged to think BIG – to consider the most challenging and pressing challenges facing senior leadership and decision makers. It was hard not to see the potential upside of this competition for the Company, cost estimating and analysis community of practice, and decision makers who rely on our expertise.
What Will It Take?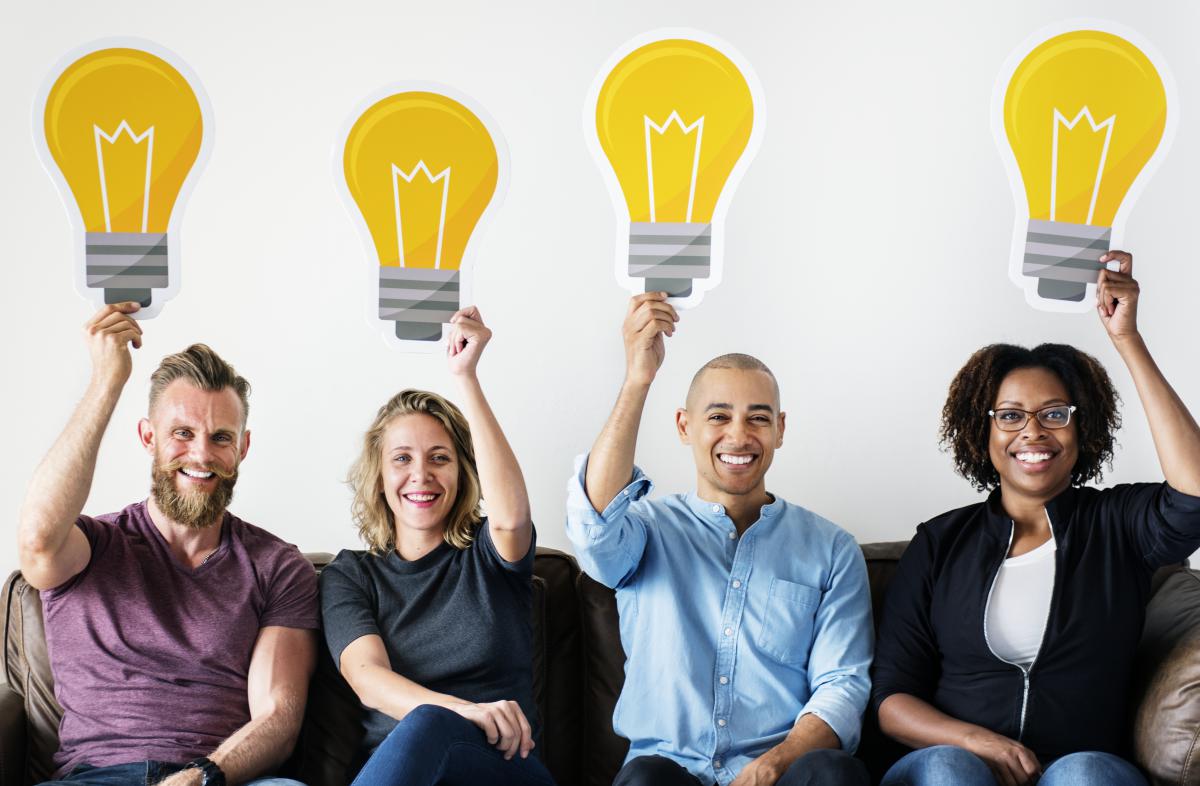 The Cost Research Competition process is fairly straightforward – develop a written proposal, incorporate feedback provided by Technomics Senior Evaluation Team and execute the proposed research and development effort over a nine month period of performance that includes several in-process reviews by the Senior Evaluation Team.
Despite the straightforward process, the fact that all work performed on CRC projects is not billable to a client represents a challenge for all participating Technomicians, i.e.,  investment of significant brain power and time to collaboratively accomplish project objectives without sacrificing the quality of concurrent client work.
It is important to highlight the fact that proposals are expected to thoughtfully describe the expected value of each research project to Technomics, our community of practice and the professional development of CRC team members.  The key to delivering real value is differentiation, so participants must ensure that their proposals and eventual research products must demonstrate each of the following elements that together constitute differentiation.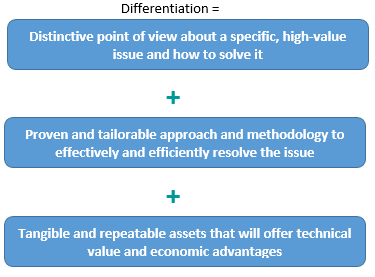 With all of these considerations in mind, the Employee Owners of Technomics had what they needed to decide whether to participate in the competition, what research to perform, who to team with.
Competitor Motivation
We wanted to know more about why teams decided to participate, so asked two of the teams to explain their motivation: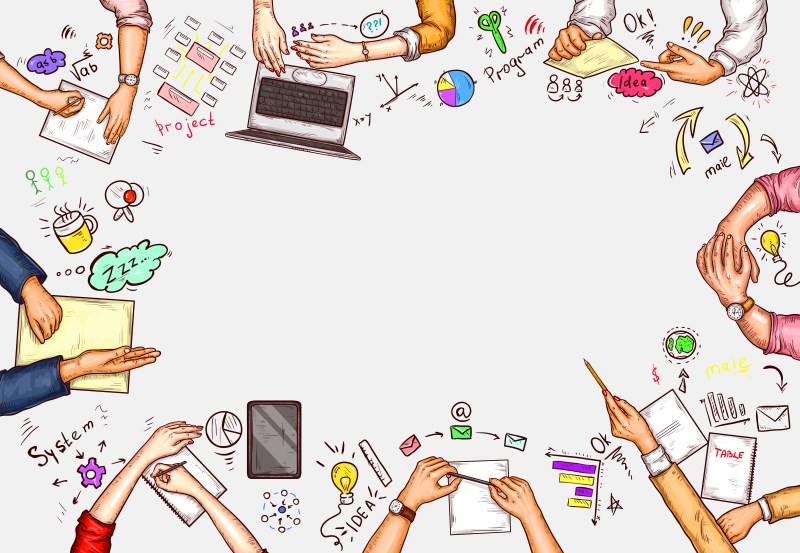 "The Cost Research Competition is a unique way Technomics is challenging its Employee Owners to think outside the box and bring value at a personal, company, and cost community level.  Personally, I entered a proposal into the competition as a way to pursue research in something outside of my day-to-day project work.  Additionally, I have the opportunity to pursue this research with fellow Employee Owners who have years of experience in the space.  On a broader scope, all of the teams who have entered the cost competition are pursuing research in areas new to Technomics.  The Cost Research Competition has resulted in a group of highly motivated Employee Owners, well on their way to moving the entire cost community a dramatic step forward." – Thomas Nye, Associate
"To our group, the Cost Research Competition is simply a way to truly innovate together. Collaborating with colleagues who have different backgrounds and see problem solving through a multitude of different lenses is the key to true success, learning, and growing.  Finding new ways to solve problems is what quantitative minds dream of, and for our group this competition brings us together to produce innovative ideas and products that will help aide the cost community continue to expand into the future. With a younger changing workforce that is growing more adept at using the most cutting edge software, innovation is a niche well worth investing in." – Justin Cooper, Associate & Thomas Luebke, Associate
Evaluation of the Best Talent
The purpose of the competition was clearly enunciated by Technomics leadership.  This is an opportunity to leverage the power of employee ownership to benefit our clients, community of practice and company, as well as participating employee owners.  But what about the intimidation factor?  This represents a lot of extra work plus our CEO and two other members of the Senior Leadership Team are directly involved in evaluating the work.  The latter is no big deal, since Technomics employees tend to jump at opportunities to spend time with and gain expertise from our CEO and senior leaders (they aren't THAT intimidating…), and they were clear from the get-go that their intent is to provide candid, educational feedback designed to facilitate participant and team success.  How bad could that be?
And The Winner Is….
Wait a minute…not so fast!  Where are we in this high stakes competition to-date?  Participants formed teams, submitted their proposals in late November, received evaluation team feedback in mid-December and are full steam ahead to be creating some innovative additions to Technomics' cost estimating and analysis tool belt.
Stay tuned for part II to this Cost Research Competition post, where we'll take a look at what the competitors came up with, and who the winner(s) are – those who made the ultimate investment in growing their own technical competence, as well as the company's intellectual capital.
References
1.  https://www.freepik.com/free-photo/business-executives-discussing-with-t...
2.  https://www.freepik.com/free-photo/people-carrying-light-bulb-icons_2977...
3.  https://www.freepik.com/free-vector/vector-pop-art-illustration-of-a-man...
4.  https://www.freepik.com/free-vector/golden-medals-and-trophies_719921.htm
Main photo taken by John Choe